AmericanMuscle's Mustang Wheels Buyer's Guide
Click on the image below for further details..
The ultimate source for Mustang wheel information for all generations; from 1964.5 to current model year. Loaded with extensive charts, info-graphics, video and other visual assets, AM's Wheel Tech Guide gives you everything you need to know when picking out the perfect set of wheels for your 'Stang.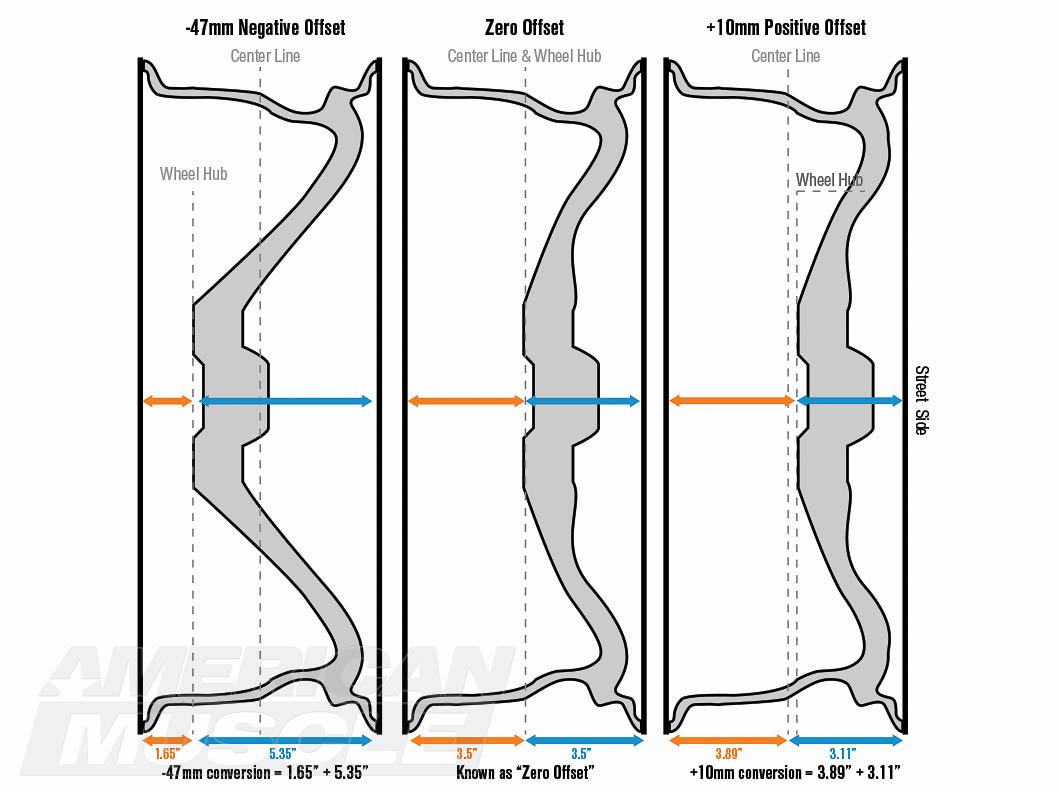 Check it out here: https://www.americanmuscle.com/wheel-tech-guide.html